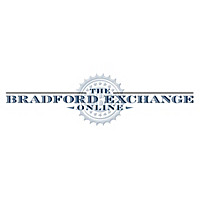 The Ultimate 34-Charm Wizard Of Oz Bracelet
Wizard of Oz Jewelry That's Over the Rainbow
The celebrated 1939 film The Wizard of Oz, based on a novel by L. Frank Baum, captured the imagination of hearts the world over. A thrilling journey from the middle of a Kansas tornado, to the unexpected surprises of an Emerald City, introduced us to Dorothy Gale, her dog Toto, and a lovable rag-tag trio of companions. Imagine capturing the excitement of Dorothy's amazing trip within the enchanting beauty of Wizard of Oz jewelry. Here at The Bradford Exchange Online, we offer some spectacular Wizard of Oz jewelry designs that let you recall the adventure and joy experienced along the Yellow Brick Road. From Wizard of Oz charm bracelets to ruby slipper earrings and more, we are excited to introduce our Wizard of Oz jewelry to fans the world over.
Want to keep the ultimate Wizard of Oz experience close at hand? Why not slip into one of our Wizard of Oz charm bracelets featuring sensational character charms from The Great Oz to the Wicked Witch and her pesky Winged Monkeys. Iconic movie symbols like Dorothy's ruby red slippers, a sparkling rainbow, and the Cowardly Lion's Badge of Courage, grace our Wizard of Oz charm bracelets too, so that your fond memories of the classic film will always be dazzling and vivid. And speaking of ruby red slippers, since Dorothy's famous footwear is such an important symbol in the film, we are proud to offer unique ruby slippers jewelry that symbolizes the desire to follow one's heart. Glittering with red Swarovski® crystals, Dorothy's ruby slippers accent a heart-shaped pendant necklace, dangling earrings, a stylish keychain and more fine jewelry designs. Are you ready to let our special Wizard of Oz jewelry carry you over the rainbow?
Wizard of Oz Jewelry Gifts for Family and Friends
Looking for magical jewelry gifts for family members, friends and other loved ones? Impress them with unique Wizard of Oz jewelry gifts from The Bradford Exchange Online. The essence of Dorothy, the Scarecrow, the Tin Man and the Cowardly Lion's thrilling visit to the Emerald City can be relived over and over again with our enchanting Wizard of Oz jewelry gifts. So if you are shopping for any Wizard of Oz fans in your life, why not take a moment and see what we have to offer right here. Best of all, our Wizard of Oz jewelry gifts are backed by the best guarantee in the business - with returns up to 120 days and FREE return shipping, so you can always shop with confidence. Shop Now!