1:16-Scale John Deere Diecast Tractors With Plows Collection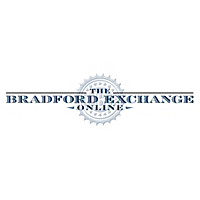 1:16-Scale Diecast John Deere Tractor And Grain Drill
John Deere Collectibles Harkin to America's Heartland
Millions of Americans have a current or ancestral tie to a farming community, and perhaps you're one of them. No wonder we have a warm spot in our hearts for the hard work and old-fashioned values that farming the American heartland represents! Of all the revered symbols of American farming, one of the most respected is John Deere, a company whose built-to-last tractors and machinery have ably served farmers across many decades. To recreate the John Deere farming legacy for collectors of today, The Bradford Exchange Online offers John Deere collectibles with the colors, the handcrafted details and the sense of nostalgic pride that are all John Deere collectible hallmarks.
A John Deere Diecast Tractor Brings the Legend Home
If ever there were one piece of farming machinery that represents the stalwart work ethic and understated pride of the American farmer in the early part of the 20th century, it would be the John Deere Model "L" Tractor. Our John Deere diecast tractor offers a detailed, authentic model of the Model "L" tractor that farmers depended on from 1937 to 1946 and beyond. The precision 1:16 scale diecast tractor has the signature colors, hand-applied graphics, rubber tires and other important details that model collectors prize so highly, while it stands symbolically for the hard work of farming families that made America the most respected agricultural resource in the world during the 20th century.
John Deere Ornaments Brighten Your Holidays
For a cheery and nostalgic look at Christmas on the farm with John Deere, don't miss our John Deere ornaments designed to make the season bright. Sitting atop oversized jingle bells that really ring, the sculptural miniature winter John Deere farm scenes on these collectible ornaments will charm and delight young and old alike with their hand-painted details. Since each John Deere collectible at The Bradford Exchange Online is fully authorized by John Deere, you can be sure that they are crafted to the highest standards of craftsmanship and authenticity to give pleasure for years to come. Don't miss our unique selection of John Deere collector treasures! Shop Now!