"Smitten Kitten" Porcelain Collector Plate
Smitten Kitten Plate
Artist Greg Giordano's adorable scene between a kitten and a cardinal graces this fine porcelain collector plate. With 22K-gold rim.
Measures 8-1/2" in diameter
Price:

$34.99 US
s&s

$7.99 US
Description
Don't you just love precocious kittens? No matter the season of the year, they always seem to find adventure everywhere they go! Now, you can be touched by the heartwarming scene of a furry kitten, who is curious as can be about the ruby-red cardinal she's discovered, in a porcelain kitten art collector plate exclusively from Bradford Exchange featuring the heartwarming artwork of artist Greg Giordano.
A "furry" of demand is expected for this porcelain kitten art collector plate with gently scalloped edges that is rimmed in striking 22K gold. Recapture the joys of a kitten's inquisitiveness today and order now!
Features
This exclusive porcelain Greg Giordano kitten art collector plate from Bradford Exchange features:
A lovable, "smitten kitten" comes face-to-face with a wintry, ruby-red cardinal in an endearing artist Greg Giordano collector plate by Bradford Exchange
The kitten art collector plate is crafted on gently scalloped fine porcelain
The porcelain collector plate is rimmed in gleaming 22K gold
Certificate of Authenticity
Measures 8-1/2" in diameter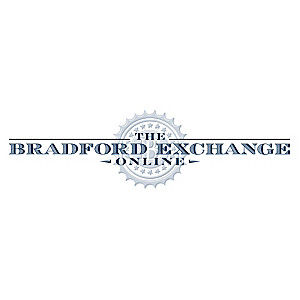 Buy This Item Now:

"Smitten Kitten" Porcelain Collector Plate
Porcelain Kitten Art Collector Plate by Artist Greg Giordano Shows a Kitten Who's Smitten by a Bright, Red Cardinal
Price:

$34.99 US
s&s

$7.99 US
Item no:

102092001