Thomas Kinkade "Garden Of Hope" Sculpture With Poem Card
Thomas Kinkade Garden Of Hope Sculpture
Limited-edition crystalline praying hands sculpture showcasing Thomas Kinkade's "Garden of Hope" art and an inspiring inscription. With poem card.
Price:

$39.95 US
s&s◇

$8.99 US
Description
The comfort of prayer has always brought hope and inspiration. And a blooming garden - a soothing piece of heaven on earth - provides the perfect place to find it. Now, the beloved garden artwork of the Painter of Light™ is presented in an uplifting vision of timeless serenity and inspiration with the Thomas Kinkade Garden of Hope Sculpture, a limited edition exclusively from The Bradford Exchange. This inspirational sculpture is crafted of sparkling crystalline in the shape of realistically detailed hands gently clasped and raised in hopeful prayer and serves as a radiant "canvas" to showcase the artist's beloved "Garden of Hope" painting.
Its breathtaking vision of a blossoming garden and gazebo, aglow with glorious color and heavenly light, is magnificently encased within the sculptural hands. The intricately curved surface of the praying hands catches and reflects the light like a faceted jewel, beautifully highlighting the Thomas Kinkade art. As the perfect finishing touch, the inspiring message "May the Light of Hope Always Shine Upon You" graces the base of the sculpture along with a FREE poem card. We expect strong demand. Avoid disappointment and order now!
Features
This exclusive collectible Thomas Kinkade Garden of Hope Sculpture from The Bradford Exchange features:
The beloved garden artwork of the Painter of Light™ is presented in an uplifting vision of timeless serenity and inspiration with the Thomas Kinkade Garden of Hope Sculpture, exclusively from The Bradford Exchange
Crafted of sparkling crystalline in the shape of realistically detailed hands gently clasped and raised in hopeful prayer, it serves as a radiant "canvas" to showcase Mr. Kinkade's beloved "Garden of Hope" painting
This breathtaking vision of a blossoming garden and gazebo, aglow with glorious color and heavenly light, is magnificently encased within the sculptural hands
The intricately curved surface of the praying hands catches and reflects the light like a faceted jewel, beautifully highlighting the Thomas Kinkade art
As the perfect finishing touch, the inspiring message "May the Light of Hope Always Shine Upon You" graces the base of the sculpture along with a FREE poem card
Edition limited to 295 casting days, so order now!
Hand-numbered with matching Certificate of Authenticity
Measures 6" H; 15.2 cm H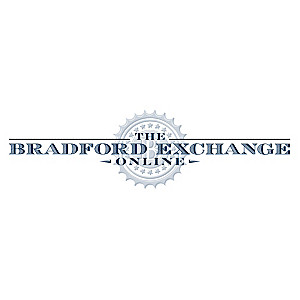 Buy This Item Now:

Thomas Kinkade "Garden Of Hope" Sculpture With Poem Card
Thomas Kinkade Garden of Hope Sculpture Features Sculptural Praying Hands Graced with Thomas Kinkade Art Within the Sculpture
Price:

$39.95 US
s&s◇

$8.99 US
Item no:

118584001
Crystalline is a unique combination of resin materials chosen for its brilliance and clarity
The Garden of Prayer ©1997 Thomas Kinkade
©2014 The Bradford Exchange