Nature's Peace Wildlife Animals Village Accessory Set
Nature's Peace Village Accessories
Set of four handcrafted, hand-painted wildlife animal figurines on snow-covered landscape bases. Features sculpted quails, otters, moose and owl.
Measure 1" - 2" H
From Hawthorne Village
Price:

$34.99 US
s&s

$7.99 US
Description
Deep in the heart of winter, everything is tranquil within the snow-hushed forest, except for the movement and sounds of a few wild animals. Now bring the proud spirit of the animal kingdom to your winter village display with the Nature's Peace Accessory Set. Exclusively from The Bradford Exchange, Hawthorne Village Division, these collectible figurines feature majestic wildlife animals including moose, otters, quails, and a snowy owl.
Each of the four wildlife animal figurines in this winter village accessory set is individually handcrafted, fully-sculpted and hand-painted by master artisans. From the snowy owl figurine to the noble moose figurine, these sculptural treasures are mounted on realistic landscape bases and dusted with glittery snow. A magnificent way to bring the beauty of wildlife animals to your winter village display, this accessory set is expected to draw significant demand. So don't delay, order now!
Features
This exclusive animal figurines winter village accessory set from The Bradford Exchange features:
Intricately sculpted animal figurines bring nature's beauty to your winter village display with this unique accessory set, exclusively from The Bradford Exchange, Hawthorne Village Division
Set of 4 figural wildlife animals includes a quails figurine, an otters figurine, a snowy owl figurine and a moose figurine
Each figurine is masterfully handcrafted in artist's resin and hand-painted to faithfully capture the distinctive beauty of wildlife animals
Figurines are mounted on sculpted bases that mimic natural terrain covered with sparkling snow
Measure 1" - 2" H; 2.5 - 5.1 cm H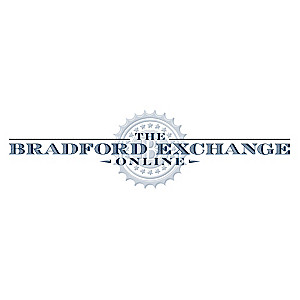 Buy This Item Now:

Nature's Peace Wildlife Animals Village Accessory Set
Animal Figurines Enhance Your Winter Village Display! Handcrafted Accessory Set Captures the Beauty of Wildlife Animals!
Price:

$34.99 US
s&s

$7.99 US
Item no:

1400427006
©2010 Hawthorne Village