Friends Are Like Angels Porcelain Figurine
Friends Are Like Angels Figurine
Limited-edition Heirloom Porcelain®. Shimmers with platinum accents, plays "The Wind Beneath My Wings." With heartfelt inscription of friendship.
Measures approximately 7-3/4" H
From The Bradford Editions
Price:

$39.99 US
s&s

$7.99 US
Description
Truly, a friend is a priceless gift from heaven, and now you can celebrate your most treasured relationships with this collectible musical angel figurine. Handcrafted of Heirloom Porcelain®, this musical work of art exudes serenity, from her tranquil expression to her gloriously arched, platinum edged wings. Gleaming platinum filigree hems her robes and traces a touching inscription on the front of her skirt.
Available exclusively from the Bradford Editions, this elegant, limited-edition musical angel figurine makes an ideal friendship gift, for yourself or to share with a special friend. As the perfect finishing touch, she plays the melody of "The Wind Beneath My Wings." Don't wait, order now!
Features
This exclusive musical porcelain angel figurine from the Bradford Editions features:
An elegant collectible musical angel figurine celebrating the gift of friendship, available only from the Bradford Editions
Expertly handcrafted of fine Heirloom Porcelain® and finished with hand-applied soft-sheen and porcelain bisque glazes
Platinum accents, filigree, and touching inscription enhance both beauty and collectibility
Plays the melody of "The Wind Beneath My Wings"
Scripted in delicate platinum on the skirt: "Friends are like angels…you don't have to see them to know they are there"
Premiere issue in the Friends Forever Heirloom Porcelain® Angel Figurine Collection
A thoughtful friendship gift or angel gift, for yourself or someone special
Edition strictly limited to 95 firing days, so order now
Hand-numbered Certificate of Authenticity
Measures approximately 7-3/4" high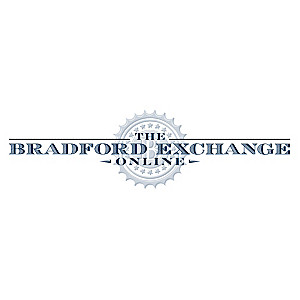 Buy This Item Now:

Friends Are Like Angels Porcelain Figurine
Collectible Porcelain Angel Figurine Shimmers with Platinum, a Heartfelt Musical Angel Gift Celebrates Friendship! Exclusive!
Price:

$39.99 US
s&s

$7.99 US
Item no:

1500073001
©2005 The Bradford Editions