Precious Moments 2D/3D Sleigh Bells Ornaments: Set Of 3
Precious Moments Sleigh Bells Ornaments
Three silvertone real jingle bells feature Precious Moments® art on the side and sculptural Precious Moments toppers. Golden hanging cords.
Measure approximately 3-1/2" H
From The Ashton-Drake Galleries
Price:

$29.97 US
s&s

$6.99 US
Description
The joys of jingling bells at Christmas take on a whole new meaning with these
first-ever
Precious Moments® Sleigh Bells™ ornaments! Arriving in a set of three, these Precious Moments® ornaments are sure to let loving, caring and sharing ring out during the holidays!
Available exclusively from The Bradford Exchange, each real metal silvertone jingle bell is topped by a sculpted, hand-cast and hand-painted Precious Moments scene. Plus, each of these Precious Moments Christmas ornaments feature additional holiday scenes lovingly reproduced in full color on the side. Strong demand is anticipated for these unique and festive jingle bell ornaments, so don't wait. Order Now!
Features
This exclusive collectible Precious Moments ornament set from The Bradford Exchange feature:
Let the holidays ring with loving, caring and sharing with these first-ever jingle bell Precious Moments® ornaments, available only from The Bradford Exchange
This set of 3 silvertone Precious Moments Christmas ornaments are real jingle bells equipped with a jinglet inside for a cheerful ring all their own
Each sleigh bell is topped by a sculpted Precious Moments holiday scene, hand-cast in artist's resin and hand-painted in fine detail
The side of each jingle bell ornament showcases another adorable Precious Moments scene, carefully reproduced in full-color and vivid detail
Golden hanging cords included for immediate display
Makes a unique Christmas decoration idea or a special collectible Precious Moments gift
Certificate of Authenticity
Measure approximately 3-1/2" H; 9 cm H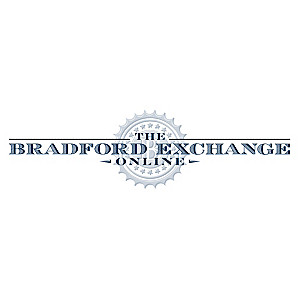 Buy This Item Now:

Precious Moments 2D/3D Sleigh Bells Ornaments: Set Of 3
Exclusive Precious Moments Ornaments! Precious Moments Christmas Ornaments Are Also Jingle Bell Ornaments!
Price:

$29.97 US
s&s

$6.99 US
Item no:

300568008
This Precious Moments item is only available for purchases made in the following territories: United States (and its territories and possessions), Canada, United Kingdom, New Zealand, and Australia.
©2011 Precious Moments, Inc. Licensee, The Bradford Exchange.
&copy2011 The Bradford Exchange