Thomas Kinkade Heirloom Classics Snowman Figurine Collection
Thomas Kinkade Winter Wonderland Snowman Figurine Collection
An Exclusive First! Sparkling snowmen in coats and hats showcasing Thomas Kinkade's holiday art! Hand-painted touches, limited editions.
Measure approximately 7" H
From The Bradford Editions
Price:

$39.99 US
s&s◇

$7.99 US
Description
Welcome these well-dressed snowmen to your home! This first-ever Thomas Kinkade collectible snowman figurine collection adds just the right touch of holiday cheer, starting with Issue One, Thomas Kinkade Victorian Christmas. Soon, your festively frosty collection will continue with Issue Two and subsequent issues of Thomas Kinkade collectible snowman figurines, each a separate issue to follow.‡
Available exclusively from The Bradford Exchange, the delightful figurines in this collection are all carefully handcrafted and proudly showcase Thomas Kinkade's beloved paintings on their cozy overcoats and stylish top hats. Each has special hand-painted details, silvery accents, old-fashioned coal eyes and carrot noses, and lots of glittering snowy touches. These cheery chaps are sure to be popular and they're also strictly limited editions, so don't wait or this opportunity may melt away! Order now!
Features
This exclusive collectible Thomas Kinkade snowman figurine collection from The Bradford Exchange features:
A delightful first-ever collection of Heirloom Classics™ collectible snowman figurines featuring Thomas Kinkade's beloved artwork, available only from The Bradford Exchange
Thomas Kinkade's exquisite imagery is beautifully reproduced on each snowman's cozy overcoat and stylish top hat
Each collectible snowman figurine in this collection is carefully handcrafted in artist's resin
Hand-painted details, silvery accents, old-fashioned coal eyes and carrot noses, and lots of glittering snowy touches make this snowman figurine collection a treasure you'll enjoy year after year
Each figurine in this collection is presented on a handsome base with a title plaque
Editions strictly limited to 120 casting days, so order now!
Hand-numbered with matching Certificates of Authenticity
Measure approximately 7" H; 17.8 cm H
Subscription
Ordering a Collection by Subscription Plan is for Smart Collectors:
Reserves the entire collectible Thomas Kinkade Winter Wonderland Snowman Figurine Collection from The Bradford Exchange in your name so you never risk an increase on the price of other collectibles in this collection, or miss a single issue of this collection
‡Each issue will be shipped to you for your review, about one every month or two (pending availability), at the same low issue price and charged to the credit card on which your order was placed. No need to order each one separately
You may cancel your collection at any time with no obligation
"Issue One - Thomas Kinkade Victorian Christmas" will be followed by additional collectible Thomas Kinkade snowman figurines as they become available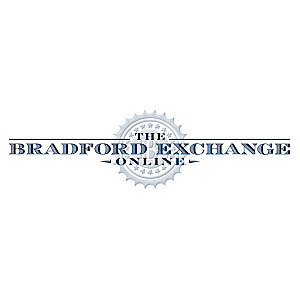 Buy This Item Now:

Thomas Kinkade Heirloom Classics Snowman Figurine Collection
Thomas Kinkade Collectible Snowman Figurine Collection a First! Well-dressed Cheery Chaps to Brighten Your Holidays!
Price:

$39.99 US
s&s◇

$7.99 US
Item no:

48296
©2004 Thomas Kinkade, the Thomas Kinkade Company, Morgan Hill, CA. All Rights Reserved.
©2004 The Bradford Exchange.