Thomas Kinkade Lighted Stained-Glass Clock Collection
Thomas Kinkade Time For All Seasons Clock Collection
Classic design features art by Thomas Kinkade on interchangeable, seasonal stained-glass panels. Illuminates from within. Accurate quartz movement.
Editions measure 7" W x 9" H; full wall clock display measures approximately 10-1/4" W x 20-3/16" H
Price:

$39.95 US
s&s◇

$7.99 US
Description
Now you can enjoy moments of serene reflection throughout the year with this illuminated Thomas Kinkade wall clock collection featuring interchangeable seasonal stained glass art, starting with Issue One, the most current season. Next, you'll welcome the tranquil beauty of Issue Two. Soon, your collection will continue with additional works of seasonal stained glass art, each a separate issue to follow.‡ As part of your collection, a custom-crafted wood clock display is yours for just the price of one single issue and will arrive after Issue One.
Available only from The Bradford Exchange, this unique limited-edition Thomas Kinkade decorative wall clock makes a superb piece of collectible wall decor art. The decorative wall clock features an accurate quartz movement and long-lasting LED lights, so each of the Thomas Kinkade stained glass art pieces will keep the splendor of the changing seasons forever bright in your home! Strong demand is expected for this limited-edition collection, so don't wait! Order now!
Features
This exclusive collectible Thomas Kinkade stained glass wall clock collection from The Bradford Exchange features:
The first-ever Thomas Kinkade decorative wall clock collection, available only from The Bradford Exchange
Each of the interchangeable stained glass art editions in the collection showcases seasonal artwork by the world renowned Painter of Light™, Thomas Kinkade
Included custom-crafted illuminated wall clock display is yours for the same attractive price as a single issue
Long-lasting LED lights illuminate the stained glass art pieces from behind
The decorative wall clock also features an accurate quartz movement, classic Roman numerals and a border design recalling stained glass textures
Requires 2 "AA" batteries (not included)
This attractive collectible wall decor art collection is perfect for seasonal decorating
Editions strictly limited to just 95 firing days, so order now
Certificates of Authenticity
Stained glass art editions measure 7" W x 9" H; 17.8 cm W x 22.9 cm H; full wall clock display measures approximately 10-1/4" W x 20-3/16" H; 26 cm W x 51.3 cm H
Subscription
Ordering a Collection by Subscription Plan is for Smart Collectors:
Reserves the entire collectible Thomas Kinkade Time For All Seasons illuminated stained glass wall clock collection from The Bradford Exchange in your name so you never risk an increase on the price of other collectibles in this collection, or miss a single issue of this collection
‡Each issue will be shipped to you for your review about one every month or two (pending availability) at the same low issue price and charged to the credit card on which your order was placed. No need to order each one separately
You may cancel your collection at any time with no obligation
"Issue One - the most current season," will be followed by Issue Two and additional issues of Thomas Kinkade stained glass art as they become available; the display will arrive after Issue One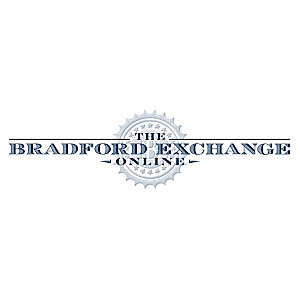 Buy This Item Now:

Thomas Kinkade Lighted Stained-Glass Clock Collection
Exclusive Thomas Kinkade Illuminated Wall Clock Collection for Seasonal Decorating a First! Limited-edition Stained Glass Art
Price:

$39.95 US
s&s◇

$7.99 US
Item no:

900140
©2005 Thomas Kinkade, The Thomas Kinkade Company, Morgan Hill, CA, All Rights Reserved.
©2005 The Bradford Exchange