"The Life Of Christ" Porcelain Limoges Box Collection
The Life Of Christ Limoges Box Collection
12 limited-edition, hand-painted Heirloom Porcelain® Limoges hinged boxes with scenes from the life of Christ. FREE custom-crafted display cross.
Full display measures 30" H
Price:

$39.99 US
s&s

$7.99 US
Description
Grace your home with a reminder of the love and life of Christ with this inspiring Jesus Christ wall decor. This Christian home decoration features 12 Heirloom Porcelain® Limoges boxes topped with intricately sculpted scenes from the life of Christ. Your collection begins with Issue One, The Nativity. Soon, your collection will continue with Issue Two, The Baptism of Christ, Issue Three, The Woman at the Well, and additional Limoges boxes, each a separate issue to follow.‡ Plus, if you order in the next 10 days, you will receive $135 in FREE* gifts, including a custom-crafted metal filigree display cross - a $75 value, and the "Last Supper" completer piece, which is three times the size of the others, yet available for the same low issue price - a $60 value.
Available exclusively from The Bradford Exchange, each box in this collection is handcrafted by artisans from the house of Henri d Arceau & Fils of Limoges, France. Made of the finest triple-fired porcelain that is hand-painted for vibrant color and luster, these exclusive Christian home decorations are truly inspiring. Strong demand is expected, so order now!
Features
This exclusive collectible Jesus Christ wall decor collection from The Bradford Exchange features:
This Jesus Christ wall decor is an inspirational display of 12 handcrafted Heirloom Porcelain® Limoges boxes topped with sculpted scenes from the life of Christ, and a custom-crafted display cross, available only from The Bradford Exchange
Skilled artisans from the porcelain house of Henri d'Arceau & Fils of Limoges, France, meticulously handcraft and hand-paint each box in this collection from the finest Heirloom Porcelain: boxes are triple fired for vibrant color and extra luster
Order in the next 10 days to receive $135 in FREE* gifts, including a custom-crafted metal filigree display cross - a $75 value, and the "Last Supper" completer piece, which is three times the size of the others, yet available for the same low issue price - a $60 value
Each of the 12 handcast sculptures in this collection measure 2" to 3" high and is a masterpiece of lifelike details, telling a different Gospel story in the life of Jesus Christ - from the Nativity in Bethlehem, and His ministry in Galilee, to His Passion, death and resurrection in Jerusalem
Religious collectible Limoges boxes are fully functional with hinged tops that open and snap shut with a gold-plated cross clasp
Every Limoges box in this collection comes with the official maker's mark stamp on the reverse side to assure 100% authenticity from the legendary porcelain house of Henri d'Arceau & Fils of Limoges, France
This Christian home decoration makes a meaningful display in any room
Editions limited to 95 firing days, so order now
Hand-numbered with matching Certificates of Authenticity
Full display measures 30" H; 76 cm H
Subscription
Ordering a Collection by Subscription Plan is for Smart Collectors:
Reserves the entire Life of Christ Limoges Box Collection in your name so you never risk an increase on the price of other collectibles in this collection or miss a single issue in this collection
‡Each issue will be shipped to you for your review, about one every other month or two (pending availability), at the same low issue price and charged to the credit card on which your order was placed. No need to order each one separately
You may cancel your collection at any time with no obligation
"Issue One - The Nativity," will be followed by "Issue Two - The Baptism of Christ," "Issue Three - The Woman at the Well," "The FREE Cross Display," then "Issue Four" and additional collectible Life of Christ Limoges boxes as they become available. The last issue is "Issue Twelve - Last Supper."
*There is a one-time only shipping and service charge of $9.99 for the custom-crafted display cross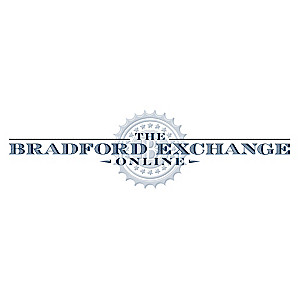 Buy This Item Now:

"The Life Of Christ" Porcelain Limoges Box Collection
Exclusive Jesus Christ Wall Decor Collection Celebrates Life of Christ in Limoges Porcelain! Plus $135 in FREE GIFTS Included
Price:

$39.99 US
s&s

$7.99 US
Item no:

901811
©2009 Henri d'Arceau & Fils of Limoges, France
©2009 The Bradford Exchange