"Majestic Sentinels" Eagle Art Perpetual Calendar Collection
Majestic Sentinels Calendar Collection
Limited-edition perpetual calendar collection. Features porcelain collector plates showcasing the eagle art of Ron Parker. FREE custom display.
Plates measure 5-1/8" x 7-5/8"; display is 8-1/2" W x 22" H
Price:

$29.95 US
s&s

$6.99 US
Description
Eagles are a wondrous treasure of the wildlife kingdom. Fearless, exalted and forever free, their majestic spirit and enduring glory remind us that through strength, commitment and courage, we will endure. Now, let your spirit soar with this collectible American bald eagle art collector plate perpetual calendar collection, beginning with Issue One, the most current month. Soon your collection will continue with Issue Two and additional collector plates, each a separate issue to follow.‡ As part of your collection, your FREE* custom display - a $75 value - and 54 custom date and special occasion tiles will ship after Issue One.
Available exclusively from The Bradford Exchange, each breathtaking collector plate in this collection celebrates the eagle's enduring legacy in the wild with magnificent eagle portraits by artist Ron Parker, superbly reproduced on fine porcelain with gleaming platinum rims. It's sure to bring the spirit of the wild into your home, but don't wait! Brisk demand is expected for this limited-edition American bald eagle calendar collection. Order now!
Features
This exclusive American bald eagle art perpetual calendar collection from Bradford Exchange features:
A stunning limited-edition bald eagle collector plate calendar, available only from The Bradford Exchange
Each of the breathtaking collector plates in this collection showcases the dramatic American bald eagle portraiture of artist Ron Parker, superbly reproduced in vivid color and exquisite detail
Included FREE* custom display - a $75 value - and 54 custom date and special occasion tiles, to be shipped after Issue One
Each of the eagle collector plates in this collection is expertly crafted of fine porcelain and rimmed with genuine, gleaming platinum
The name of each month is inscribed in elegant silver-toned script at the top of each plate
The custom-designed wood display frame boasts a gleaming walnut finish and is handsomely decorated with classic woodland artistry
The display frame is shipped with parts and instructions for easy and immediate wall display
Editions strictly limited to just 95 firing days, so order now
Hand-numbered with matching Certificates of Authenticity
Plates measure 5-1/8" x 7-5/8"; 13 cm x 19.3 cm; wood calendar display measures 8-1/2" W x 22" H; 21.6 cm W x 55.9 cm H
Subscription
Ordering a Collection by Subscription Plan is for Smart Collectors:
Reserves the entire collectible Majestic Sentinels Calendar Collection from The Bradford Exchange in your name so you never risk an increase on the price of other collectibles in this collection, or miss a single issue of this collection
‡ Each issue will be shipped to you for your review about one every month or two (pending availability) at the same low issue price and charged to the credit card on which your order was placed. No need to order each one separately
You may cancel your collection at any time with no obligation
"Issue One - the most current month" will be followed by Issue Two and additional collectible American bald eagle collector plates as they become available; your FREE* custom calendar display and tiles will be shipped after Issue One
*There is a one-time shipping and service charge of $14.99 for the custom display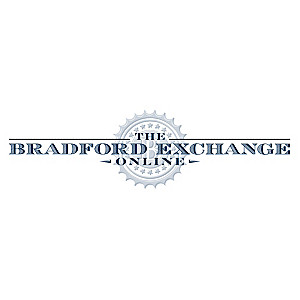 Buy This Item Now:

"Majestic Sentinels" Eagle Art Perpetual Calendar Collection
Exclusive Limited-edition American Bald Eagle Art Collector Plate Perpetual Calendar Collection! FREE* Display!
Price:

$29.95 US
s&s

$6.99 US
Item no:

902451
©2012 The Bradford Exchange