Farmall Jingle Bell Ornaments With Sculpted Farm Scenes
Farmall Sleigh Bells Ornament Collection
Metal bells celebrate Farmall holiday tradition with heartwarming scenes and handcrafted sculptural toppers. In silver and red tones. Sets of 3.
Measure approximately 3-1/2" H x 2-1/4" W
Price:

$29.97 US
s&s

$6.99 US
Description
For decades, Farmall tractors have been the workhorse of the American farmer. Now the "pride of the heartland" teams with the simple joys of the holiday to bring you an exciting Farmall ornament collection, ready to decorate your Christmas tree with the tractor that helped America grow. This festive collectible tribute begins with Issue One, Red Pride, Fresh Cut Trees and Holiday Home. Soon, your collection will continue with Issue Two, and additional sets of three Farmall ornaments, each set is a separate issue to follow.‡
Available only from The Bradford Exchange, each set of three Farmall ornaments in your collection is crafted from a real working metal sleigh bell and sports a heartwarming holiday scene on the front. Plus, resting atop each Farmall Christmas ornament is a handcrafted sculptural scene featuring a classic Farmall farm vehicle and fresh "fallen snow." Ready to "plow" through Christmas with a stirring tribute to an American farming institution? Then bring home this festive Farmall collection today. Don't miss it - order now!
Features
This exclusive collectible Farmall ornament collection from The Bradford Exchange features:
A heartwarming collection of Christmas ornaments celebrating the longstanding farming tradition of the Farmall tractor, available only from The Bradford Exchange
Arriving in sets of 3, each Farmall Christmas ornament in this collection is meticulously handcrafted, combining sculptural scenes and painting for a truly festive treat from the American heartland
Intricately detailed and hand-painted miniature Farmalll vignettes top each Farmall sleigh bell ornament, along with fresh "fallen snow"
Full-color holiday scenes featuring Farmall vehicles are reproduced on the surface of each bell ornament, enhanced with red and silver finishes
Each Farmall Christmas ornament is crafted of real metal and produces a cheerful ringing sound
Arrive ready to display with festive silvery cords
Each set of three Farmall ornaments includes a Certificate of Authenticity
Measure approximately 3-1/2" H x 2-1/4" W; 8.9 cm H x 5.7 cm W
Subscription
Ordering a Collection by Subscription Plan is for Smart Collectors:
Reserves the entire collectible Farmall Sleigh Bells Ornament Collection from The Bradford Exchange in your name so you never risk an increase on the price of other collectibles in this collection, or miss a single issue of this collection
‡Each issue will be shipped to you for your review, about one every month or two (pending availability), at the same low issue price and charged to the credit card on which your order was placed. No need to order each one separately
You may cancel your collection at any time with no obligation
"Issue One - Red Pride, Fresh Cut Trees and Holiday Home," will be followed by "Issue Two" and additional sets of three Farmall ornaments as they become available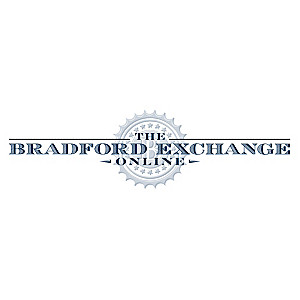 Buy This Item Now:

Farmall Jingle Bell Ornaments With Sculpted Farm Scenes
Exclusive Farmall Christmas Ornaments Celebrate the Tractor That Helped Grow America! Farmall Ornaments that Really Ring!
Price:

$29.97 US
s&s

$6.99 US
Item no:

902845
©2011 CNH America LLC
©2011 The Bradford Exchange