Officially Licensed Philadelphia Eagles Mascot Ornaments
Philadelphia Eagles Swoop Ornament Collection
Sets of 3 Philadelphia Eagles Swoop mascot ornaments in classic sideline poses. Officially licensed with official Eagles colors and team logos.
Price:

$29.97 US
s&s

$6.99 US
Description
The City of Brotherly Love has always been home to fierce competition on the field, especially when led by the NFL Philadelphia Eagles and their fierce mascot Swoop. Now we are proud to introduce the NFL Philadelphia Eagles Swoop Christmas Ornament Collection, available exclusively from The Bradford Exchange. It's easy to stir up some excitement for the holiday season when your collection kicks off with Issue One, a set of three Swoop ornaments. Soon your collection will continue with Issue Two and additional sets of three NFL Philadelphia Eagles Swoop Christmas ornaments, each set a separate issue to follow.‡
Officially licensed by NFL Properties LLC, each exciting issue in this Philadelphia Eagles football Christmas decor collection includes three handcrafted reproductions of Swoop captured in classic sideline poses. The official Eagles colors of green and white, plus team logos, mark each lively trio, while intricate detailing - from the texture of Swoop's feathers to the pads of his uniform - highlight true Eagles spirit. Strong demand is expected, and you won't want to miss out on your chance bring home this must-have Eagles collection. It's not available in stores, so order now!
Features
This exclusive NFL Philadelphia Eagles Christmas ornament collection from The Bradford Exchange features:
Make every day game day with this NFL Philadelphia Eagles Christmas ornament collection showcasing the beloved mascot Swoop in classic sideline poses, available only from The Bradford Exchange
Officially licensed by NFL Properties LLC
Each issue of 3 Philadelphia Eagles football ornaments in your collection is exquisitely handcrafted in artist's resin and features official Eagles colors and logos
From the texture of Swoops feathers, to the lacing on his football and pads of his uniform, this Eagles Christmas decor collection achieves its amazing detail through hours of labor-intensive sculpting and hand-painting
Include silvery hanging cords for easy display on your Christmas tree
Certificates authenticating each set of 3 ornaments as originals from The Bradford Exchange
Measure 3-1/2" H; 8.9 cm H
Subscription
Ordering a Collection by Subscription Plan is for Smart Collectors:
Reserves the entire collectible Philadelphia Eagles Swoop Christmas Ornament Collection from The Bradford Exchange in your name so you never risk an increase on the price of other collectibles in this collection, or miss a single issue of this collection
‡Each issue will be shipped to you for your review, about one every month or two (pending availability), at the same low issue price and charged to the credit card on which your order was placed. No need to order each one separately
You may cancel your collection at any time with no obligation
"Issue One" will be followed by "Issue Two" and additional sets of 3 Philadelphia Eagles Christmas ornaments as they become available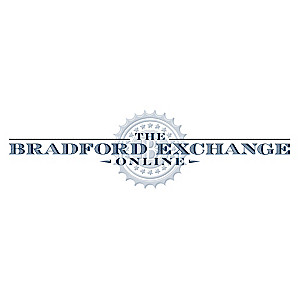 Buy This Item Now:

Officially Licensed Philadelphia Eagles Mascot Ornaments
NFL Philadelphia Eagles Mascot Christmas Ornament Collection "Swoops" In for an Exciting Holiday Season of Football!
Price:

$29.97 US
s&s

$6.99 US
Item no:

902960
Fine collectibles. Not intended for children under 14.
©2011 NFL Properties LLC. Team names, logos and indicia are trademarks of the teams indicated. All other NFL-related marks are trademarks of the National Football League. Visit www.NFL.com.
©2011 The Bradford Exchange