Oakland Raiders Disney Character Ornament Collection
Oakland Raiders Magic Ornament Collection
Disney characters salute the Raiders. Christmas ornaments handcrafted in collaboration with Disney artists. Licensed by NFL Properties LLC and Disney.
Price:

$24.99 US
s&s

$6.99 US
Description
Get your tickets for the Super Bowl now because look who's playing for the Silver & Black… it's Mickey Mouse and all of your favorite Disney friends! We are very proud to introduce an exciting NFL Oakland Raiders Christmas ornament collection that's bursting with heartwarming spirit and the pride of the Raiders. It all kicks off with Issue One, QB Mickey. Soon, your collection will continue with Issue Two, Touchdown Goofy, and additional NFL Oakland Raiders Christmas ornaments starring favorite Disney characters, each a separate issue to follow.‡
Licensed by NFL Properties LLC and Disney, each NFL Oakland Raiders Christmas ornament in this heirloom-quality Disney ornament collection is a special design from The Bradford Exchange. Meticulously handcrafted in collaboration with the artists of Disney, Mickey Mouse, Goofy and more show-off the colors and logos of the beloved Raiders with their vibrant action poses. Strong demand is expected so don't wait to bring the magic of Disney and the proud Silver & Black spirit to your home - order now!
Fine collectibles, not intended for children.
Features
This collectible NFL Oakland Raiders Disney Christmas ornament collection from The Bradford Exchange features:
Let magic deck your halls (and your tree) with this Christmas ornament collection saluting the NFL Oakland Raiders and featuring your favorite Disney characters, available from The Bradford Exchange
Licensed by NFL Properties LLC and Disney
Each dangling "football player" in this Disney ornament collection showcases a beloved character, like Mickey Mouse, Goofy and more, paying tribute to the legendary Oakland Raiders
Meticulously handcrafted of artist's resin and hand-painted in collaboration with the artists of Disney
Bursting with authentic details, from the Oakland Raiders logo to the iconic silver and black uniforms
Red hanging cords included for immediate display
Certificates authenticating your ornaments as originals from The Bradford Exchange
Measure 3-1/2" H; 8.9 cm H
Subscription
Ordering a Collection by Subscription Plan is for Smart Collectors:
Reserves the entire collectible Oakland Raiders Magic Ornament Collection from The Bradford Exchange in your name so you never risk an increase on the price of other collectibles in this collection, or miss a single issue of this collection
‡Each issue will be shipped to you for your review, about one every month or two (pending availability), at the same low issue price and charged to the credit card on which your order was placed. No need to order each one separately.
You may cancel your collection at any time with no obligation
"Issue One - QB Mickey" will be followed by "Issue Two - Touchdown Goofy," and additional Oakland Raiders Christmas ornaments starring Disney characters as they become available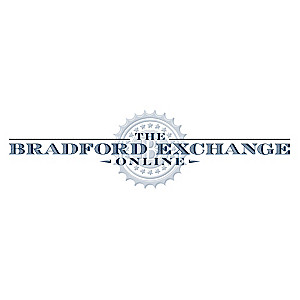 Buy This Item Now:

Oakland Raiders Disney Character Ornament Collection
NFL Oakland Raiders Disney Ornament Collection Scores a Touchdown for Holiday Magic with Mickey Mouse, Goofy and More!
Price:

$24.99 US
s&s

$6.99 US
Item no:

903164
©Disney
©2011 NFL Properties LLC. Team names, logos and indicia are trademarks of the teams indicated. All other NFL-related marks are trademarks of the National Football League. Visit www.NFL.com.
©2011 The Bradford Exchange