"Oklahoma Sooners "Stilletto" Christmas Ornament Collection
Oklahoma Sooners Stiletto Ornament Collection
Officially licensed. Handcrafted stiletto ornaments sporting Oklahoma Sooners colors and logos, simulated gems, glitter and more. Sets of 3.
Measure approximately 2-1/2 to 3" H
Price:

$29.97 US
s&s

$6.99 US
Description
The Oklahoma Sooners are your favorite team. Now, you can show that team spirit in a sharp, chic way with this first-of-a-kind stylish Oklahoma Sooners ornament collection. Arriving in sets of three, your festive and feisty stiletto Christmas ornament collection begins with Issue One, Kick-Off in Style, a set of three sculptural stiletto ornaments sparkling with Sooners spirit. Soon, the field of fashion heats up with Issue Two and additional sets of Oklahoma Sooners Christmas ornaments, each set a separate issue to follow.‡.
Available exclusively from The Bradford Exchange and officially licensed by The University of Oklahoma, each fully-dimensional Christmas ornament in this collection adds the joy of football to the festivities! Handcrafted and entirely hand-painted, these Sooners ornaments feature team colors and logos, plus embellishments like shimmering simulated gems, sparkling glitter and more. Makes a great Oklahoma Sooners fan gift, but strong demand is anticipated for these fashionably "fan-tastic" ornaments, so don't wait. Order now!
Features
This exclusive collectible Oklahoma Sooners ornament collection from The Bradford Exchange features:
Strut your Oklahoma Sooners pride with this stylish Oklahoma Sooners ornament collection, exclusively from The Bradford Exchange
Each set of 3 high heel shoe Christmas ornaments in this collection is lovingly handcrafted and hand-painted in artist's resin to celebrate the Oklahoma Sooners in winning style
Oklahoma Sooners shoe ornaments feature team colors, logos and graphics enhanced with simulated jewels, sparkling glitter and a real yarn pom-pom
Hang each ornament in this collection on your Christmas tree by the included golden hanging cord, or set them on a flat surface for display
Sooners collectible ornaments make a wonderful addition to your holiday decor or a unique Oklahoma Sooners fan gift
Accompanied by Certificates authenticating your ornaments are originals from The Bradford Exchange, one for each set of 3
Measure approximately 2-1/2 to 3" H; 6.4 to 7.6 cm H
Subscription
Ordering a Collection by Subscription Plan is for Smart Collectors:
Reserves the collectible Oklahoma Sooners Stiletto Ornament Collection from The Bradford Exchange in your name so you never risk an increase on the price of other collectibles in this collection
‡Each issue will be shipped to you for your review, about one every month or two (pending availability), at the same low issue price and charged to the credit card on which your order was placed. No need to order each one separately
You may cancel your collection at any time with no obligation
"Issue One - Kick-off In Style," will be followed by "Issue Two," and additional sets of three Oklahoma Sooners ornaments as they become available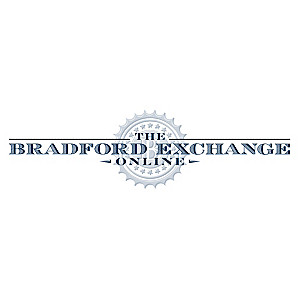 Buy This Item Now:

"Oklahoma Sooners "Stilletto" Christmas Ornament Collection
Oklahoma Sooners Ornament Collection Makes a Stylish Oklahoma Sooners Fan Gift and Christmas Decoration!
Price:

$29.97 US
s&s

$6.99 US
Item no:

903194
©2012 The University of Oklahoma
©2012 The Bradford Exchange