Martin Grelle Seasons Art Personalized Welcome Sign Display
Sacred Seasons Personalized Wall Decor Collection
Native American-inspired art marks interchangeable, handcrafted plaques. Includes a personalized family plaque. FREE welcome display, a $40 value.
Plaques measure 10" W x 4" H; display measures 12-1/2" W x 8-1/4" H
Description
Embrace each new season with powerful narratives of Native American culture by award-winning artist Martin Grelle. Making a Bradford Exchange premiere, the highly sought after art of Mr. Grelle is now available in Sacred Seasons, a limited-edition personalized Native American-inspired wall decor collection. Fully-interchangeable seasonal plaques chronicle the brave landscapes of the Plains Indians, beginning with Issue One, the current season. A "Welcome to Our Home" display, a $40 value, yours FREE* with the collection, will be shipped after Issue One. Then your collection continues with Issue Two, your personalized family name plaque, and three additional issues of seasonal wall plaques to complete the collection. Each issue arrives separately.‡
Each Native American-inspired seasonal art plaque in your collection is handcrafted of artist's resin to capture the look and texture of natural stone. A built-in hanging device allows you to easily interchange your four seasonal editions to reflect the current time of year in this ever-changing centerpiece of Native American-inspired artwork. And don't forget, the "Welcome" display is yours FREE*, a $40 value, with your collection. Strong demand is expected, so don't wait to accept nature's inviting embrace. Order now!
Features
This exclusive personalized Native American-inspired wall decor collection from The Bradford Exchange features:
Welcome nature's inviting embrace with this personalized Native American-inspired wall decor collection featuring the acclaimed art of Martin Grelle, exclusively from The Bradford Exchange
Personalize it! Provide your family's name to grace the Native American-inspired art plaque that arrives as Issue Two; see your personalized family plaque now, before you buy, with the convenient preview function above
The welcome sign showcases award-winning artist Martin Grelle's captivating visions of the Plains Indians on gorgeous interchangeable wall plaques
Each Native American-inspired seasonal plaque in your collection is handcrafted of artist's resin to capture the look and texture of natural stone
Your collection includes a "Welcome" display - a $40 value - yours FREE*
Built-in hanging device included for easy, secure display
Editions are limited to only 295 casting days, so order now!
Certificates of Authenticity
Measure 10" W x 4" H; 25.4 cm W x 10.2 cm H; welcome display measures 12-1/2" W x 8-1/4" H; 31.8 cm W x 21 cm H
Subscription
Ordering a Collection by Subscription Plan is for Smart Collectors:
Reserves the entire collectible Sacred Seasons Personalized Wall Decor Collection from The Bradford Exchange in your name so you never risk an increase on the price of other collectibles in this collection, or miss a single issue of this collection
‡Each issue will be shipped to you for your review, about one every month or two (pending availability), at the same low issue price and charged to the credit card on which your order was placed. No need to order each one separately.
You may cancel your collection at any time with no obligation
"Issue One - the current season" will be followed by the FREE* "Welcome" display, "Issue Two - your personalized family name plaque," and 3 additional seasonal plaques to complete your collection
*There is a one-time shipping and service charge of $7.99 for the "Welcome" display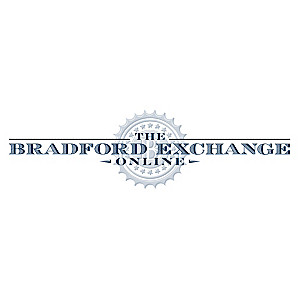 Buy This Item Now:

Martin Grelle Seasons Art Personalized Welcome Sign Display
Personalized Native American-Inspired Wall Decor Captures the Allure of Sacred Seasons! With FREE Welcome Display, $40 Value
Price:

$29.95 US
s&s◇

$7.99 US
Item no:

903201
Recommended for indoor use only.
©2012 The Bradford Exchange