Persis Clayton Weirs Horse Art Personalized Welcome Sign
Regal Companions Personalized Wall Decor Collection
Limited-edition welcome sign collection with Persis Clayton Weirs' art on interchangeable stone-look plaques. Personalized plaque, FREE display.
Welcome display measures approximately 8-1/2" H x 12-1/2" W
Description
As you look forward to each change of season, we welcome you to enjoy the captivating equestrian vision of Persis Clayton Weirs. Introducing Regal Companions, a beautiful horse art personalized welcome sign collection, complete with family name plaque. Your collection begins with Issue One, the current season. Your FREE* WELCOME TO OUR HOME display, will be shipped after Issue One. Then your collection continues with Issue Two, the personalized family name plaque and three additional seasonal wall plaques to complete the collection. Each issue arrives separately.‡
Exclusively from The Bradford Exchange, each plaque in this horse art personalized welcome sign collection is expertly handcrafted to have the look of weathered stone. And, as your collection expands, you will enjoy 4 interchangeable plaques, each showcasing unique landscape seasonal art by acclaimed artist Persis Clayton Weirs. The name of the season is inscribed at the bottom of the plaque, and the Welcome display is yours FREE*, a $40 value! Strong demand is expected, so don't wait to secure the entire limited-edition collection. Order now!
Features
This exclusive collectible Persis Clayton Weirs horse art personalized welcome sign collection from The Bradford Exchange features:
Captivating horse art by acclaimed artist Persis Clayton Weirs showcases an equestrian vision throughout each season in this personalized welcome sign collection, exclusively from The Bradford Exchange
Personalize it! Provide your family's name to grace the horse art family plaque that arrives as Issue Two; see your personalized family plaque now, before you buy, with the convenient preview function above
"Welcome" sign and plaques are handcrafted in artist's resin to capture the warm look of weathered stone
Seasonal "Welcome" signs collection features unique horse art by Persis Clayton Weirs across seasonal interchangeable plaques
Each plaque in the collection showcases a unique season of the year, with the name of the season inscribed at the bottom of the plaque
The collection includes a WELCOME TO OUR HOME display - a $40 value - yours FREE*, that comes with a built-in hanging device so it is ready to display
Makes an ideal personalized wall decor collection for horse lovers or nature enthusiasts
Editions are limited to 295 casting days, so order now
Certificates of Authenticity
Welcome display measures approximately 8-1/2" H x 12-1/2" W; 21.6 cm H x 31.8 cm W; seasonal signs measure 10" W x 4" H; 25.4 cm W x 10.2 cm H
Subscription
Ordering a Collection by Subscription Plan is for Smart Collectors:
Reserves the entire Regal Companions Personalized Wall Decor Collection from The Bradford Exchange in your name so you never risk an increase on the price of other collectibles in this collection, or miss a single issue of this collection
‡Each issue will be shipped to you for your review, about one every month or two (pending availability), at the same low issue price and charged to the credit card on which your order was placed. No need to order each one separately
You may cancel your collection at any time with no obligation
"Issue One - the current season" will be followed by "FREE* WELCOME TO OUR HOME display," "Issue Two - the personalized family name plaque," and 3 additional seasonal plaques to complete your collection
*There is a one-time shipping and service charge of $7.99 for the FREE Welcome display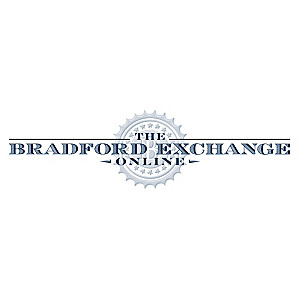 Buy This Item Now:

Persis Clayton Weirs Horse Art Personalized Welcome Sign
Horse Art Personalized Welcome Sign Showcases Persis Clayton Weirs' Vision! Personalized Plaque, FREE Display, $40 Value
Price:

$29.95 US
s&s◇

$7.99 US
Item no:

903237
Intended for indoor use only.
Permission for reproduction of Persis Clayton Weirs' work has been granted by Wild Wings.
©2012 The Bradford Exchange