"Love Never Forgets" Alzheimer's Awareness Dachshund
Love Never Forgets Figurine
Charming handcrafted figurine features a Dachshund puppy posed on a purple pillow. Simulated gems, sparkling glitter. Portion of the proceeds donated!
Measures 4" H
From The Hamilton Collection
Price:

$29.99 US
s&s

$8.99 US
Buy the Collection
This item is part of a collection. Subscribe to receive each issue in the collection by clicking "Add Collection to Cart."
Description
Cherished for its lively spirit and tender devotion, the adorable Dachshund embodies the care, understanding and companionship that is so needed when a loved one is faced with Alzheimer's. Now, a faithful friend lends a helping paw with this heartwarming Dachshund figurine, available exclusively from The Hamilton Collection. With a portion of the proceeds donated to benefit Alzheimer's research, this adorable Doxie figurine will provide a comforting reminder of the support needed by families with loved ones facing Alzheimer's.
Lovingly handcrafted with a wealth of realistic details, this limited-edition Dachshund figurine sparkles with hope from the hand-applied glitter on the forget-me-nots and lavender Alzheimer's awareness ribbon in her hair, to the sparkling simulated gems accenting her collar. Strong demand is anticipated, so don't delay. Order now!
Features
This exclusive collectible Alzheimer's research Dachshund figurine from The Hamilton Collection features:
Find comfort in knowing that love never forgets with this heartwarming Alzheimer's research Dachshund figurine, available only from The Hamilton Collection
A portion of the proceeds from the sale of this figurine will be donated to benefit Alzheimer's research
Handcrafted in exquisite detail and lovingly hand-painted
Dachshund's pillow, Alzheimer's awareness hair ribbon and forget-me-not flowers show support in hues of lavender, the color of Alzheimer's awareness
Hand-applied glitter on the hair ribbon and flowers and simulated gems on the collar makes this Alzheimer's awareness Dachshund figurine sparkle with hope
Premiere issue in the Pretty in Purple Dachshund Figurine Collection
Edition limited to 95 casting days, so order now
Hand-numbered with matching Certificate of Authenticity
Measures 4" H; 10.2 cm H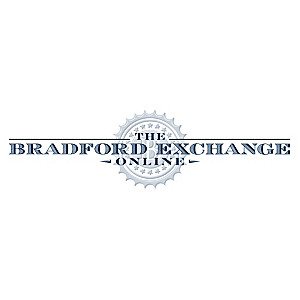 Buy This Item Now:

"Love Never Forgets" Alzheimer's Awareness Dachshund
Exclusive Dachshund Figurine Helps Support Alzheimer's Research! Limited-Edition Doxie Figurine Sparkles with Simulated Gems!
Price:

$29.99 US
s&s

$8.99 US
Item no:

904495001
©2011 The Hamilton Collection. All rights reserved.