NFL-Licensed Green Bay Packers High Heel Shoe Figurine
Leading The Pack Figurine
A First! NFL-licensed figurine shows your Green Bay Packers pride with elegant design, team logos, a real blue satin ribbon, more. Limited edition.
Measures 3-1/4" H
From The Hamilton Collection
Price:

$29.99 US
s&s

$8.99 US
Buy the Collection
This item is part of a collection. Subscribe to receive each issue in the collection by clicking "Add Collection to Cart."
Description
Who says football fans can't be stylish as well as fiercely devoted to their favorite NFL team? This first-ever collectible Green Bay Packers shoe figurine from The Hamilton Collection is a winning combination of team pride and fashionable femininity. Green Bay Packers fans will go crazy for this limited-edition high heel figurine, so don't miss your chance to own it!
Expertly hand-sculpted by skilled artisans, this one-of-a-kind Packers figurine is officially licensed by NFL Properties LLC and boasts official team logos and colors. The shoe figurine is lavishly hand-painted in a green and gold reptile-inspired pattern, with a shiny green toe and silvery metallic high heel. A soft green satin bow on the heel makes the perfect finishing touch. Intense demand is expected for this Green Bay Packers high heel figurine, so hurry - order now!
Features
This collectible NFL Green Bay Packers shoe figurine from The Bradford Exchange features:
Step up your Green Bay Packers pride with a one-of-a-kind tribute to these NFL legends - the first-ever Leading the Pack collectible shoe figurine, available from The Hamilton Collection
Officially licensed by NFL Properties LLC
Meticulously sculpted entirely by hand in artist's resin and hand-painted in Packers green and gold with team logos
Green Bay Packers high heel figurine features an intricate reptile-look pattern, glossy green toe and silver-tone high heel
A striking addition to your NFL memorabilia, this collectible Packers figurine also makes a terrific gift
Premiere Issue in the Packers to the Sole Figurine Collection
Edition strictly limited to 95 casting days, so order now!
Hand-numbered with matching Certificate authenticating your figurine is an original from The Hamilton Collection
Measures 3-1/4" H; 8.3 cm H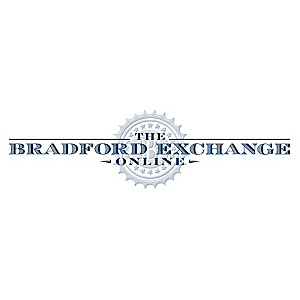 Buy This Item Now:

NFL-Licensed Green Bay Packers High Heel Shoe Figurine
NFL Shoe Figurine Has a Lot of Green Bay Packers Sole! Hand-Sculpted High Heel Figurine Shows Your Team Spirit with Style!
Price:

$29.99 US
s&s

$8.99 US
Item no:

905087001
©2012 NFL Properties LLC. Team names, logos and indicia are trademarks of the teams indicated. All other NFL-related marks are trademarks of the National Football League. Visit NFL.com
©2012 The Hamilton Collection. All Rights Reserved.