NFL-Licensed New Orleans Saints High Heel Shoe Figurine
Sole Of New Orleans Figurine
A FIRST! NFL-licensed figurine shows your New Orleans Saints pride with elegant design, team logos, a black satin ribbon and more. Limited edition.
Measures 3-1/4" H
From The Hamilton Collection
Price:

$29.99 US
s&s◇

$8.99 US
Buy the Collection
This item is part of a collection. Subscribe to receive each issue in the collection by clicking "Add Collection to Cart."
Description
Rooting for your New Orleans Saints is always in style, but now it's fashionable too! Strut your Saints pride with this limited-edition Sole of New Orleans Figurine, exclusively from The Hamilton Collection. A unique design that stylishly showcases New Orleans Saints colors and logos, this women's shoe figurine is a winning combination of feminine sophistication and team devotion.
A head-turning tribute to your beloved Saints, this high-heeled women's shoe figurine is officially licensed by NFL Properties LLC. It is superbly sculpted and painted by hand with a lacy-look design in Saints gold and black colors. The glossy black toe features the Saints team name in golden letters, and the team logo is displayed above the heel, which is painted in a lustrous metallic gold tone. A black satin bow adds the finishing touch to this Sole of New Orleans Figurine. Strong demand is expected, so hurry. Order now!
Features
This exclusive collectible Sole of New Orleans Figurine from The Bradford Exchange features:
Show your Saints pride in a chic new way with this Sole of New Orleans Figurine, available from The Hamilton Collection
Officially licensed by NFL Properties LLC
Hand-sculpted in artist's resin for exceptional detail, and painted by hand in team black and gold with a golden metallic high heel
Displaying the name and logo of the New Orleans Saints, this women's shoe figurine features an elegant lacy-look design with a glossy black toe
A one-of-a-kind addition to your Saints memorabilia, this stylish women's shoe figurine also makes a fabulous gift for a fashionable fan
Premiere Issue in the Saints to the Sole Figurine Collection
Edition strictly limited to 95 casting days, so order now!
Hand-numbered with matching Certificate authenticating your figurine is an original from The Hamilton Collection
Measures 3-1/4" H; 8.3 cm H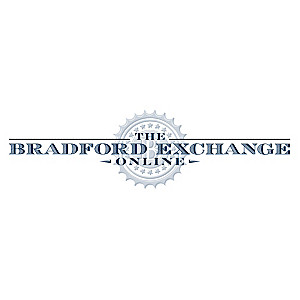 Buy This Item Now:

NFL-Licensed New Orleans Saints High Heel Shoe Figurine
Sole of New Orleans Figurine Is a Step Up in New Orleans Saints Collectibles! High Heel Women's Shoe Figurine Is a Must!
Price:

$29.99 US
s&s◇

$8.99 US
Item no:

905213001
©2013 NFL Properties LLC. Visit www.NFL.com
©2013 The Hamilton Collection. All Rights Reserved.