Broncos Super Bowl XXXII Chevy Camaro Sculpture
Denver Broncos Super Bowl XXXII Sculpture
Limited edition! A first-ever 1:43-scale handcrafted Broncos Chevy Camaro sculpture honors Super Bowl XXXII. Broncos paint scheme, logos, more.
From The Hamilton Collection
Price:

$29.99 US
s&s◇

$8.99 US
Buy the Collection
This item is part of a collection. Subscribe to receive each issue in the collection by clicking "Add Collection to Cart."
Description
The NFL is alive with excitement as the Denver Broncos celebrate their victory as Super Bowl XXXII Champions. This Denver Broncos Super Bowl XXXII Camaro Sculpture, exclusively from The Hamilton Collection, is the perfect way to join in the celebration. This is the Denver Broncos 1st Super Bowl win, and we want to help keep the thrill going. If you're a fan of the Denver Broncos, it's a great time to show your loyalty and pride with this limited-edition 1:43-scale Chevy Camaro replica sculpture, and with other great selections from our officially-licensed Super Bowl collectibles and gifts. We are proud to honor the NFL's finest, the Denver Broncos.
Our handcrafted collectibles are renowned for their attention to quality, artistry and detail. We take pride in offering you unique treasures that are not available anywhere else, and this Denver Broncos Super Bowl XXXII Chevy Camaro Sculpture is no exception. ACT NOW to ensure you DON'T MISS OUT on this victory celebration and an opportunity to add to your collection of Super Bowl XXXII champion memorabilia! Commemorate the Denver Broncos title as Super Bowl XXXII Champions and order now!
Features
This exclusive collectible Denver Broncos Super Bowl XXXII Sculpture from The Hamilton Collection features:
Honor your Super Bowl XXXII Champions, the Denver Broncos with this 1:43-scale Chevy Camaro sculpture, a first ever only from The Hamilton Collection
Officially Licensed by NFL Properties LLC and Chevrolet
This Super Bowl XXXII champion Denver Broncos sculpture is precision handcrafted to 1:43 scale in artist's resin, hand-painted, and loaded with authentic details
Boasts a bold Broncos paint scheme, proudly emblazoned with genuine team logos and the Super Bowl XXXII logo, plus a generous amount of gleaming "chrome"
Makes an outstanding addition to your Broncos memorabilia, and an unique Super Bowl XXXII fan gift
Premiere issue in the Heartbeat Of The Denver Broncos Car Sculpture Collection
Edition limited to 95 casting days, so order now!
Hand-numbered with matching Certificate authenticating your collectible car sculpture is an original from The Hamilton Collection
1:43 scale, measures 4-1/2" L; 11.4 cm L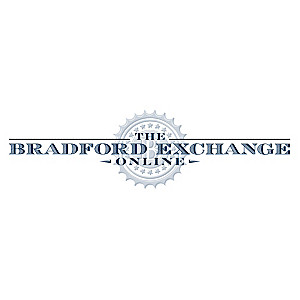 Buy This Item Now:

Broncos Super Bowl XXXII Chevy Camaro Sculpture
Super Bowl XXXII Champion Denver Broncos Camaro Sculpture Honors a Historic Win! Must-Have Super Bowl Memorabilia!
Price:

$29.99 US
s&s◇

$8.99 US
Item no:

905692001
©2014 NFL Properties LLC. Visit NFL.COM
Chevrolet, Chevy, The Bowtie, Camaro, Chevelle, Corvette, Impala and all related Emblems and vehicle model body designs are General Motors Trademarks.
©2014The Hamilton Collection