Refreshing Beauty of Coca-Cola Elegant Lady Figurines
Refreshing Beauty Of Coca-Cola Figurine Collection
Handcrafted limited-edition collection features ladies enjoying a refreshing Coke. Custom-designed toile patterns feature vintage-style Coke art!
Measure approximately 7" H
From The Hamilton Collection
Price:

$29.99 US
s&s

$8.99 US
Description
Great style is never dated and the taste of an ice cold Coca-Cola is always refreshing! Enjoy the nostalgic appeal of true beauty with this limited-edition collection of Coca-Cola girl figurines inspired by the classic beauties of vintage Coca-Cola advertisements. Available exclusively from The Hamilton Collection, your stunning collection begins with Issue One, So Refreshing. Soon, you will receive Issue Two, Pure Radiance and Issue Three, Picture Perfect. Additional elegant lady figurines, each a separate issue, will follow.‡
Ever-so-ladylike, these stylish ladies are meticulously handcrafted and hand-painted to perfectly capture the beauty of the Coke girls. With lavish ensembles and a toile pattern on their skirt featuring vintage-style Coke art specially designed for this collection, their refreshingly elegant ensembles are not complete without their effervescent Coca-Cola in hand! Strong demand is anticipated, so don't delay. Order now!
Features
This exclusive collection of Coca-Cola girl figurines from The Hamilton Collection features:
Take a refreshing step back in time with this collection of Coca-Cola girl figurines inspired by beauties of vintage Coca-Cola advertisements, available only from The Hamilton Collection
Officially-licensed by The Coca-Cola Company
Meticulously handcrafted and hand-painted, each beauty in this collection wears a stylish turn-of-the-century gown while enjoying her favorite beverage
Full skirt features a custom-designed toile pattern of vintage-style coke art
Editions are limited to 95 casting days, so order now
Hand-numbered with matching Certificates of Authenticity
Measure approximately 7" H; 17.8 cm H
Subscription
Ordering a Collection by Subscription Plan is for Smart Collectors:
Reserves the entire collectible Refreshing Beauty of Coca-Cola Figurine Collection from The Hamilton Collection in your name so you never risk an increase on the price of other collectibles in this collection, or miss a single issue of this collection
‡Each issue will be shipped to you for your review, about one every month or two (pending availability), at the same low issue price and charged to the credit card on which your order was placed. No need to order each one separately
You may cancel your collection at any time with no obligation
"Issue One - So Refreshing," will be followed by "Issue Two - Pure Radiance," "Issue Three - Picture Perfect," and additional Coca-Cola girl figurines as they become available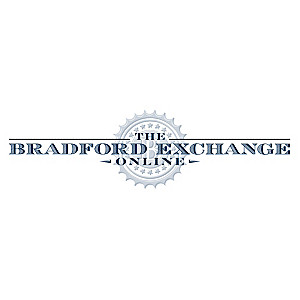 Buy This Item Now:

Refreshing Beauty of Coca-Cola Elegant Lady Figurines
Coca-Cola Girl Figurines Inspired by Vintage Coca-Cola Advertisements! Exclusive Coke Elegant Woman Figurine Collection!
Price:

$29.99 US
s&s

$8.99 US
Item no:

907358
Coca-Cola graphics ©The Coca-Cola Company, COCA-COLA, COKE, the Contour Bottle design, and the Red Disc Icon are trademarks of The Coca-Cola Company. All Rights Reserved.
©2011 The Hamilton Collection. All rights reserved.