NFL-Licensed Green Bay Packers High Heel Shoe Figurines
Packers To The Sole Figurine Collection
A First! NFL-licensed figurines show your Packers pride with elegant designs, team logos and colors, decorative accents and more. Limited-edition.
Measure approximately 3-1/4" H
From The Hamilton Collection
Price:

$29.99 US
s&s◇

$8.99 US
Description
Football season or not, Green Bay Packers pride never goes out of fashion! Now show off your devotion to this legendary NFL team with the first-ever Packers to the Sole limited-edition sculptural shoe collection. The excitement kicks off with Issue One, Leading the Pack. Your collection will soon continue with Issue Two, Bombshell Blitz, Issue Three, Heart Of A Pack, Issue Four, Sole Of A Champion, and additional Packers shoe figurines, each a separate issue to follow.‡
This Green Bay Packers figurine collection is officially licensed by NFL Properties LLC and available from The Hamilton Collection. Showcasing official Packers logos, each collectible shoe figurine in the series is meticulously hand-sculpted of artist's resin and hand-painted in team-color green and gold. The collection features an impressive variety of footwear from patent leathers to platforms, and each sculptural shoe features stylish accents like buckles, feathers, and faux gems. Green Bay Packers fans are expected to go wild for this figurine collection, and heavy demand is expected. So hurry, order now!
Features
This collectible NFL Green Bay Packers sculptural shoe collection from The Hamilton Collection features:
Express your love for the Packers and your fierce sense of style with this first-ever NFL-licensed sculptural shoe figurine collection, available from The Hamilton Collection
Officially licensed by NFL Properties LLC
Individually sculpted by hand in artist's resin, each stylish Packers shoe figurine in this collection is hand-painted in the proud green and gold colors of the Pack
Sculptural shoes in a variety of unique designs, each showcasing official Green Bay Packers logos and embellished with chic fashion accents, make this a must-have figurine collection
Editions strictly limited to 95 casting days, so order now!
Hand-numbered with matching Certificates authenticating your collectibles as originals from The Hamilton Collection
Measure approximately 3-1/4" H; 8.3 cm H
Subscription
Ordering a Collection by Subscription Plan is for Smart Collectors:
Reserves the entire Packers to the Sole Figurine Collection from The Hamilton Collection in your name so you never risk an increase on the price of other collectibles in this collection, or miss a single issue of this collection
‡Each issue will be shipped to you for your review, about one every month or two (pending availability), at the same low issue price and charged to the credit card on which your order was placed. No need to order each one separately
You may cancel your collection at any time with no obligation
"Issue One - Leading the Pack" will be followed by "Issue Two - Bombshell Blitz," "Issue Three - Heart Of A Pack," "Issue Four - Sole Of A Champion," and additional collectible Packers shoe figurines as they become available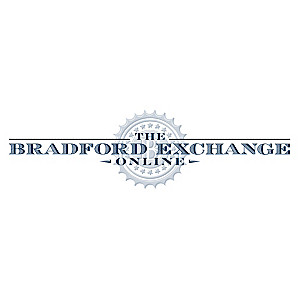 Buy This Item Now:

NFL-Licensed Green Bay Packers High Heel Shoe Figurines
NFL Sculpted Shoe Collection Expresses Your Green Bay Packers Pride with Style! A First-of-its-Kind Shoe Figurine Collection!
Price:

$29.99 US
s&s◇

$8.99 US
Item no:

908005
©2012 NFL Properties LLC. Team names, logos and indicia are trademarks of the teams indicated. All other NFL-related marks are trademarks of the National Football League. Visit NFL.com
©2012 The Hamilton Collection. All Rights Reserved.