Precious Moments Disney Princess Figurine Collection
Precious Moments Disney Princess Figurine Collection
Each Precious Moments® figurine is crafted of Heirloom Porcelain® with bisque finish, hand-applied colors, montage of Disney movie artwork.
Measure approximately 5" H
From The Bradford Editions
Price:

$39.98 US
s&s

$7.99 US
Description
What could be more wonderful than a collection of Precious Moments® Disney Princess figurines that - for the first time - brings together little-girl dreams of a Disney Princess with the Precious Moments' message of loving, caring and sharing? Let the magic begin with Issue One, Precious Moments Forever Belle. Soon, you'll delight to Issue Two, Precious Moments Forever Snow White and additional issues of Precious Moments Disney Princess figurines, each a separate issue, to follow.‡
The limited-edition Princess figurines in this collection are especially designed by The Bradford Editions. Each Precious Moments figurine is handcrafted of Heirloom Porcelain® with bisque finish and features hand-applied colors and a montage of Disney movie artwork. Makes an amazing addition to a Disney Precious Moments collection and it's a great Disney Princess gift. Heavy demand is expected for this Disney figurine collection! Don't miss out - order now!
Fine collectibles, not intended for children.
Features
This collection of Precious Moments® Disney Princess figurines from The Bradford Editions features:
Montages of Disney artwork bring magical excitement to this collection of Precious Moments® Disney Princess figurines, a special design by The Bradford Editions
Each issue of the Precious Moments figurines in this collection is handcrafted of triple-fired Heirloom Porcelain®, with soft-sheen glazes and bisque finish
Hand-applied colors and authentic Disney movie artwork montages enhance the beautiful ball gowns worn by each Princess
The regal beauty of Cinderella, Snow White, Sleeping Beauty and more are depicted in this Precious Moments Disney figurine collection
Editions limited to 95 firing days
Hand-numbered with Certificates authenticating your figurines as originals from The Bradford Editions
Measure approximately 5" H; 12.7 cm H
Subscription
Ordering a Collection by Subscription Plan is for Smart Collectors:
Reserves the entire collection of Precious Moments® Disney Princess figurines in your name so you never risk an increase on the price of other collectibles in this collection, or miss a single issue of this collection
‡Each issue will be shipped to you for your review, about one every month or two (pending availability), at the same low issue price and charged to the credit card on which your order was placed. No need to order each one separately
You may cancel your collection at any time with no obligation
"Issue One - Precious Moments Forever Belle" will be followed by "Issue Two - Precious Moments Forever Snow White" and additional collectible Precious Moments Disney Princess figurines as they become available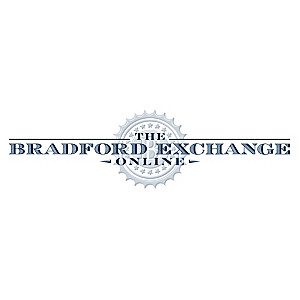 Buy This Item Now:

Precious Moments Disney Princess Figurine Collection
Precious Moments® Disney Princess Figurine Collection Decorated with Montages of Disney Movie Artwork
Price:

$39.98 US
s&s

$7.99 US
Item no:

910359
©Disney.
This Precious Moments item is only available for purchases made in the following territories: United States (and its territories and possessions), Canada, United Kingdom, New Zealand, and Australia.
©2008 Precious Moments, Inc. Licensee: The Bradford Editions
©2008 The Bradford Editions