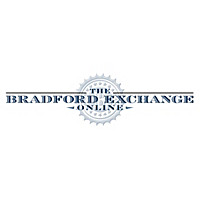 Charming Tails Holiday Flag Collection
Charming Tails Collectibles That Are Full of Charm
Ready to charm the socks off of everyone that you know? The Bradford Exchange Online can help. Our Charming Tails figurines, flags and ornaments are sure to melt the heart of anyone who encounters them. Meet Maxine Mouse, Mackenzie Mouse, Lydia Ladybug and all of the lovable characters of Squashville by creator Dean Griff.
Get ready to squeal with mousy delight as you feast your eyes upon these utterly lovable collectibles. There are plenty of ways to make these Charming Tails frisky mice a part of your home. Start off by marking each special holiday and celebrate "mouse-style" with our Charming Tails Holiday Flag Collection. With our holiday flags, your favorite characters of Squashville will be able to commemorate every important holiday right along with you - whether it be Halloween, Mother's Day or Christmas.
We recommend that you scurry to capture some of our irresistible Charming Tails collectibles soon. And don't forget that we offer a fantastic guarantee, which includes returns up to one full year and free return shipping for all collectibles, so you can shop with confidence. Ready to bring home fun-loving Charming Tails collectibles? Shop Now!