Décor & Tabletop
Glow-In-The-Dark Native American-Style Wolf Plate Collection
James Meger "Valiant Spirit" Wolf Art Wall Decor Collection
Al Agnew "Spirits Of The Pack" Multi-Media Wall Décor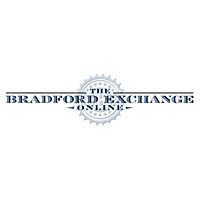 Glow-In-The-Dark Wildlife Art Collector Plate Collection
Al Agnew "Calls Of The Wild" Glow-In-The-Dark Dreamcatchers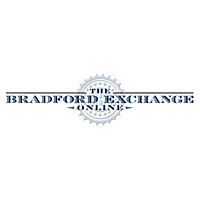 Russ Docken "Native Dreams" Wall Hanging Dreamcatchers
Skip to Search and Top Navigation
Skip to Footer
Dreamcatchers Offer Decorative Native American Style
The Bradford Exchange Online is an exciting source of home decoration inspired by the naturalistic beauty and spiritual power of Native American symbolism and legends, including the dreamcatcher. The Legend of the Dreamcatcher is one of the best-known tales associated with Native American lore. Dreamcatchers originated with the Native-American belief that when a person sleeps, both good and bad dreams hover in the air around the sleeper. When the intricately woven web of the dreamcatcher is hung above one's sleeping place, the bad dreams are caught forever in the circular web, while the good dreams pass easily through the center opening. To make each dreamcatcher even more effective, personal totems and other symbols of good luck are often attached. On our Web site, you'll see an exciting selection of decorative items in which the circular web style of a traditional Native American-style dreamcatcher is the focal part of the design, often enhanced with sculpted figures, symbolic medallions, real feathers, beadwork and much more. Each handcrafted collectible dreamcatcher is an exclusive design available from The Bradford Exchange Online, so start your decorative dreamcatcher shopping right here!
A Dreamcatcher Harnesses the Power of Good Dreams and More
Many people enjoy bringing Native American inspired decorative items into their homes, where the beauty and symbolism inspired by ancient cultures can be appreciated every day by family and friends alike. Each dreamcatcher you will find here is a decorative treasure that honors the spirit of the original Native American dreamcatcher legend, but with unique and exciting design additions, such as wildlife art from renowned artists like Al Agnew and Ted Blaylock. Our exclusive, Native American-inspired designs bring many new layers of beauty and meaning to the symbolism of these graceful, circular webs designed keep bad dreams away. See them all!
Dreamcatcher Collectibles are Alive with Spirits of Nature
Because Native American cultures revered and honored the natural world around them, animal imagery figures strongly in their everyday lives and their folk traditions. In many of the dreamcatcher collectibles we offer, one of the most powerful symbols is the wolf, admired for its skill and bravery in hunting, its ability to survive harsh circumstances and its unique socialization skills within the wolf pack. Our wolf-themed collectible dreamcatchers feature beautiful 2-dimensional or 3-dimensional wolf images in exclusive dreamcatcher designs available at The Bradford Exchange Online. These dreamcatcher collectibles are the perfect blend of Native American-inspired imagery and contemporary art that admires and respects the natural world around us.
Decorative Dreamcatchers Add Unique Interest to Your Home
The excitement of collecting Native American-inspired art is not just limited to the United States; it's a trend that is strong all around the world! Decorative dreamcatchers are in great demand for their graceful circular shapes, meaningful symbolism and exciting designs that fit into any kind of home decor style. A dramatic dreamcatcher decoration on a wall or tabletop becomes an important decorating focal point in any room. And when you purchase a decorative dreamcatcher from us, our unbeatable guarantee gives you one full year to decide if the decorative dreamcatcher you choose is perfect for your home, or else you may return it for a full refund. To see and enjoy our entire decorative dreamcatcher selection, Shop Now!