Jewelry & Watches
My Daughter, My Joy Ring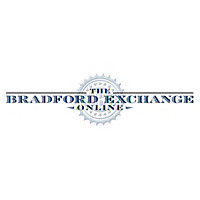 "My Daughter's Faith And Love" Diamond Ring
Daughter Rings Let Her Wear Your Love For Her
To tell your daughter how much you love her in a way she can appreciate every day, one of our rings for daughter from The Bradford Exchange Online sends the perfect message in a precious form that also arrives in a beautiful custom gift box! Surprise and delight your daughter with one of our exclusively designed daughter rings, like the My Daughter, My Love sterling silver ring, a lovely heart design embellished 24K gold plating and one sparkling, brilliant-cut diamond - plus the loving, engraved message of the ring's title on the inside. She will wear this daughter ring always, knowing that the words of love inside are from you.
Choose a Ring for Daughter That Avows Her Faith
If you're looking for a ring for daughter that acknowledges her enduring Christian faith, our My Daughter's Faith and Love diamond ring is a unique and meaningful daughter ring that features an "infinity cross" with a genuine diamond, embraced by an open heart. Inside the ring, the engraved message "Trust in the Lord with all your heart" makes this reverent gift of love complete. Daughter rings like these are just a few examples of jewelry for daughter that you'll be proud to give, knowing that the quality and value you expect from us is an important part of your gift of love. And because these exclusive daughter ring designs aren't sold in stores, you'll know you are giving a ring for daughter that's as special as she is!
An Engraved Daughter Ring to Touch Her Heart
Because our exclusive rings for daughter are expertly handcrafted and timeless in style, you'll cherish the delighted reaction when you present your daughter with a daughter ring from us. Even better, an engraved daughter ring that is exquisitely designed and expertly crafted on the outside has even more meaning when there are words of love engraved on the inside. Your daughter may be the only one to see the heartfelt message inside her daughter ring, but she'll always know it's there. Any one of our rings for daughter will be treasured by her as a token of the parental love you've bestowed with such pride and joy. And remember that our 120-Day Guarantee allows free returns on any daughter ring purchase from The Bradford Exchange Online, so your daughter ring purchase is always risk-free. Shop Now!