Jewelry & Watches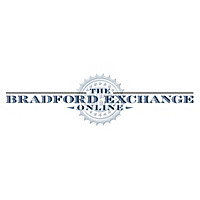 "A Dozen Roses" Genuine Ruby Charm Bracelet
Romantic Ruby Jewelry Celebrates the Passion
The allure of the precious ruby is conjured by its deep red hue - the color of passion, love and devotion. Because of this attraction, the gift of rubies and ruby jewelry has always been a popular one for couples at every stage of their relationship. And not just on Valentine's Day, anniversaries and birthdays. Ruby couples jewelry makes a glorious presentation for any occasion, and for no occasion at all. What better way to say "I love you" than with the magnificent crimson glitter of rubies?
Couples ruby jewelry - for wives, girlfriends and other special relationships - captures the essence of romance and the beauty of shared love in a very unique way. The Bradford Exchange Online is excited to offer romantic ruby jewelry that perfectly unites the sweetness of sentiment with the gorgeous grandeur of fine red rubies. And our entire selection of ruby couples jewelry reflects our longstanding commitment to innovation, artistry and design of enduring value - each one a Bradford Exchange exclusive that is sure to make an impression.
Ruby Couples Jewelry with Genuine Diamonds
While romantic ruby jewelry stands alone in its stunning presentation, the addition of genuine diamonds to the design will most certainly create an even bigger stir. That's why we are thrilled to let you know that each selection of ruby couples jewelry we offer is also accented with genuine diamonds, for twice the elegance. Just imagine the sparkle in her eyes when you give the gift of couples ruby jewelry. Whether you select the gift of a ruby bracelet or pendant necklace, or desire to place an elegant ruby ring on her finger, we can help you find the ideal romantic ruby gift.
And don't forget that all of our romantic ruby jewelry is backed by the best guarantee in the business - with returns up to 120 days, and FREE return shipping. That means you can shop for ruby couples jewelry with complete confidence. Why not take a moment to see the romantic ruby jewelry we have to offer at The Bradford Exchange Online? The expression of love can be such a tremendous thing when symbolized in the beauty of ruby couples jewelry. Let red be the color of passion today - Shop Now!