Jewelry & Watches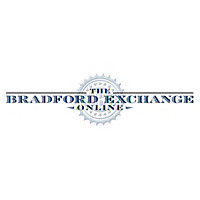 "My Daughter's Faith And Love" Diamond Ring
My Daughter, My Joy Ring
Finding the Daughter Rings of Her Dreams: Daughter Jewelry Designs that Delight
A daughter is a gift, and so the gifts you give her have a big job to do. They must convey your love. They must be beautiful and of the finest quality. They must let her know she is unique and special. The Bradford Exchange Online specializes in jewelry to celebrate all the important relationships in your life, and when it comes to daughter jewelry we're confident our extraordinary selection will delight and amaze you. Here you'll find a wide selection filled with gorgeous women's rings for all the ladies in your life, including your darling daughter.
So let's see. Does your daughter have a family? She's sure to be thrilled with one of our stunning family ring designs. These unique beauties are customized just for your daughter with the engraved names of her family and their birthstones. Does your daughter love Disney? Enchant her with The Magic of Mickey Mouse Ring. Inspire her with a ring that celebrates her most precious beliefs, like our Pure Faith Diamond Ring. Or just let her know how proud you are with the Forever Our Daughter Diamond Ring.
And while you're here, treat yourself to a look at all our personalized rings and jewelry, including birthstone rings, pendant necklaces, bracelets and more. You're sure to find just the right thing for your daughter and for all the other special people in your life. Personalization is always free, gift boxes accompany all our fine jewelry, and you can always count on superb handcraftsmanship, guaranteed. Don't wait, Shop Now!