Disney Cinderella Porcelain Bell
Disney Cinderella Porcelain Bell
Hand-sculpted of lustrous, triple-fired Heirloom Porcelain®, a sparkling simulated diamond, and 22K gold. Disney scenes on gown.
Measures 6" H
From The Bradford Editions
Price:

$39.99 US
s&s◇

$7.99 US
Buy the Collection
This item is part of a collection. Subscribe to receive each issue in the collection by clicking "Add Collection to Cart."
Description
Quick as "Bibbidi-Bobbidi-Boo," Cinderella won the Prince's heart - and ours! Now, in a Bradford Exchange Collectibles Market First, Cinderella's magically enchanted ballgown becomes a 3-D porcelain collectible bell, revealing Disney art inspired by the cherished screen classic!
You'll treasure the rich, romantic elegance of this lovely Disney Cinderella bell, hand-sculpted of lustrous, triple-fired Heirloom Porcelain® and 22K-gold accents. Careful crafting and fidelity of detail reflect Cinderella's beauty just as you remember. Hear it ring with a delicate chime! Strong demand is expected for this for Disney Cinderella collectible. Order now!
A fine collectible, not intended for children.
Features
This Disney Cinderella porcelain bell from The Bradford Exchange features:
A first-of-its-kind premiere created from the art of Disney artists, available from The Bradford Exchange
Licensed from Disney
Cinderella's ballgown magically transforms into a 3-D porcelain bell, the graceful, flowing skirt as the backdrop for beloved 2-D Disney artwork
Sculpturally crafted and hand-painted to stay true to Disney's Cinderella
The bell rings a delicate sound with just a gentle shake
Crafted of triple-fired Heirloom Porcelain® for lustrous beauty, with 22K-gold accents and sparkling simulated diamond
Edition strictly limited to 95 firing days, so order now!
Hand-numbered with matching Certificate authenticating your porcelain bell is an original from The Bradford Exchange
Measures 6" H; 15.2 cm H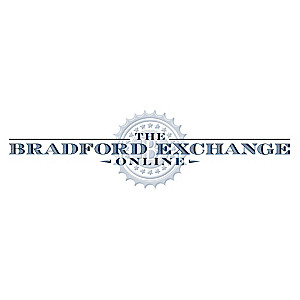 Buy This Item Now:

Disney Cinderella Porcelain Bell
Disney Cinderella Porcelain Bell Features Disney Art and 22K Gold Accents! Collectible Cinderella Bell Really Rings!
Price:

$39.99 US
s&s◇

$7.99 US
Item no:

1508258001

©Disney.