Thomas Kinkade Pre-Lit Christmas Tree With Music And Motion
Thomas Kinkade Holiday Sparkle Tabletop Christmas Tree
Limited-edition tabletop tree with color-changing fiber-optic lights, sculpted village buildings, star topper, holiday music and rotating train.
Price:

$149.99 US
s&s◇

$19.99 US
Description
Decorative Christmas trees have always been a delightful part of holiday traditions, dating as far back as the 16th century. Now you can light up this Christmas - and all those to come - in a delightfully bright and colorful way with the Thomas Kinkade Holiday Sparkle Tabletop Christmas Tree, a spectacular display of lights, music and motion available exclusively from The Bradford Exchange. Inspired by the shifting colors of the celestial lights that dazzle in the northern sky, this Thomas Kinkade holiday decor is adorned with an abundance of fiber-optics which pulsate with alternating colors of bright blues, reds, and greens to create a magical, mesmerizing effect.
This fiber-optic Christmas tree stands at 18 inches tall and is individually crafted from materials that recreate the natural look of real pine, detailed down to the needle tips. Sprinkled with glittering snow, the tree is adorned with more than 20 shiny silver ornaments that reflect the shimmering light provided by hundreds of fiber optics. At the touch of a button, the lights dance with brilliant colors, in contrast to the single, illuminated star which shines at the top. Each of the sculpted hand-painted Victorian houses is inspired by one of Thomas Kinkade's paintings and includes built-in lighting which emanates warmly from the windows. What's more, an 8-song medley of holiday classics fills the air while a merry little train circles around and around the village! Strong demand is expected for this limited-edition collectible Christmas tree, so hurry - order now!
Features
This exclusive collectible Holiday Sparkle tabletop Christmas tree from The Bradford Exchange features:
Light up your home with Christmas magic with this unforgettable Thomas Kinkade Holiday Sparkle Tabletop Christmas Tree, a first-ever exclusively from The Bradford Exchange
From the fully-sculpted and ornately detailed Thomas Kinkade-inspired Victorian homes to the hundreds of fiber-optic lights that dance with alternating colors, this Thomas Kinkade holiday decor will be the star of the show in your home
Sprinkles of glittering snow and 20 shiny silver ornaments enhance the brilliance of this dazzling tree
It lights up! This handcrafted fiber-optic Christmas tree features brilliant, illuminated colors on the tips of the pine needles and village buildings that illuminate from within at the base as well as a glowing star topper
There's motion! A merry little Christmas train really moves around the base of the tree at the push of a button
It's musical, too! This illuminated tabletop Christmas tree plays a medley of 8 classic Christmas carols as the train moves
Requires 3 "AAA" batteries (not included)
Edition limited to 120 crafting days, so order now!
Hand-numbered with matching Certificate of Authenticity
Measures 18" H; 45.7 cm H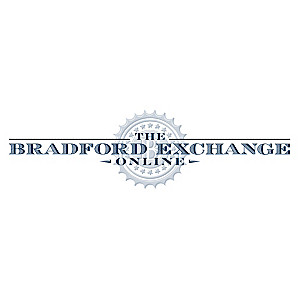 Buy This Item Now:

Thomas Kinkade Pre-Lit Christmas Tree With Music And Motion
Holiday Sparkle Tabletop Christmas Tree Is a Brilliant Fiber-Optic Christmas Tree That's Perfect Thomas Kinkade Holiday Decor
Price:

$149.99 US
s&s◇

$19.99 US
Item no:

127622001

Skip to Search and Top Navigation
©2017 Thomas Kinkade
©2017 The Bradford Exchange All rights reserved.